American Arcadia: California and the Classical Tradition
by Peter J. Holliday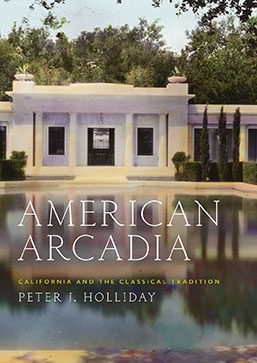 Holliday, a professor at CSU Long Beach, weaves the creation story of "Calitopia" through examples of classism come to life. This studied exploration addresses all building types embodying classical ideals—from palatial mansions of Beverly Hills and Lakewood's 17,500 homes for the masses, to the colonnaded Hotel del Coronado (James W. Reid, 1888) and Team Disney Building (Michael Graves, FAIA, 1991), with its Seven Dwarves caryatids. Unusual for a book that focuses much of its attention on the Los Angeles area, most of the examples shown are extant today.

Oxford University Press, 2016, 445 pages, hardcover, $45.