Authors on Architecture: Ettinger on Neutra in Latin America
SAH/SCC Zoom Presentation
Sunday, December 12, 2021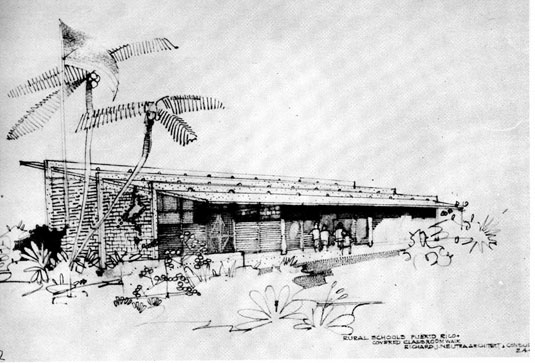 Click here to purchase video of the event ($5)

Please join us for a program coinciding with the publication of the English-language version of Catherine Rose Ettinger's 2018 book Richard Neutra: Encounters with Latin America (Arquitónica). While many people are familiar with the architect's legacy in Southern California, far fewer have explored his work in Latin America. Neutra's experiences in the southern countries greatly influenced his work in Southern California. Learn how, based on his readings in neuroscience and his reflections on the solutions he had developed for Puerto Rico between 1943 and 1945, he constructed humanistic theoretical foundations and his philosophy of Biorealism.

Ettinger was trained as an architect and holds a master's degree in historic preservation and a doctorate in architecture from The National Autonomous University of Mexico (UNAM), Mexico City. Her interests in research revolve around the complex relationship between tradition and modernity and she has published on both vernacular and modern architecture in Mexico. She has been a visiting scholar at Columbia University and at the University of Texas in Austin.

The publication of Richard Neutra: Encounters with Latin America was made possible, in part, through the support of The Institute for Survival Through Design.



CLICK BELOW TO ENLARGE THESE IMAGES