A Dialogue on Reyner Banham
SAH/SCC Zoom Presentation
Sunday, October 17, 2021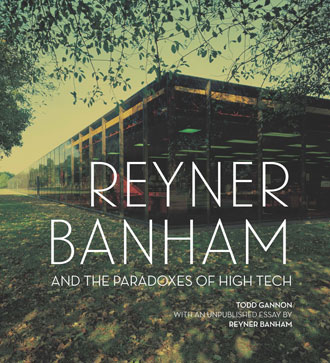 Click here to purchase video of the event ($5)

Reyner Banham's classic take on Southern California and its architecture,Los Angeles:The Architecture of Four Ecologies(The Penguin Press, 1971), is required reading for all interested in the Southern California built environment. Recently, two scholars have revisited the work of Banham (1922-1988) on a larger scale. Join SAH/SCC for a dialogue between these two authors, Todd N. Gannon and Richard J. Williams, led by SAH/SCC President, Sian Winship.

Among the fascinating topics the discussion will explore are Brutalism, Clip-On Architecture, and High Tech as imagined and constructed in England. These late-Modern styles have been overlooked in recent times and viewing them through the Banham lens should prove enlightening.

Williams is the author ofReyner Banham Revisited(Reaktion Books, 2021), and has published widely on the cultural politics of architecture and urbanism. He is the Professor of Contemporary Visual Cultures at the University of Edinburgh. Gannon is the Robert S. Livesey Professor of Architecture and Head of the Architecture Section of the Austin E. Knowlton School of Architecture at The Ohio State University, Columbus. An architect, Gannon wrote the bookReyner Banham and the Paradoxes of High Tech(Getty Research Institute, 2017).

Banham's obsession with technology, his talent for thinking the unthinkable, and his singular character make his observations prescient more than 50 years after his best-known book.


CLICK BELOW TO ENLARGE THESE IMAGES