ICYMI: George E. Thomas on Frank Furness
SAH/SCC Lecture
Saturday, August 01, 2020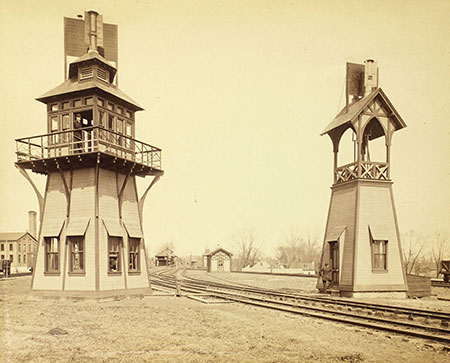 Author George E. Thomas reprises his talk on Philadelphia-based architect Frank Furness (1839-1912), discussing insights from his book Frank Furness: Architecture in the Age of the Great Machines (University of Pennsylvania Press, 2018).

Misunderstood and reviled in the traditional architectural centers of New York and Boston, Furness was often commissioned by the progressive industrialists of the new machine age. He intentionally broke with the historical styles of the past to work in a modern way—from utilizing principles based on logistical planning to incorporating new industrial materials.

In his assessment of Furness as an architect of the machine age, Thomas grounds him in Philadelphia, a city led by engineers, industrialists, and businessmen who commissioned the buildings that extended modern design to Chicago, Glasgow, and Berlin. Thomas examines the multiple facets of Victorian Philadelphia's modernity, looking to its eager embrace of innovations in engineering, transportation, technology, and building, and argues that Furness, working for a particular cohort of clients, played a central role in shaping this context.
CLICK BELOW TO ENLARGE THESE IMAGES