Judson: Innovation in Stained Glass
SAH/SCC Tour & Talk
Saturday, June 06, 2020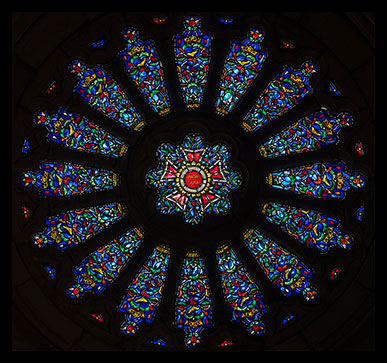 Mark your calendars now for a behind-the-scenes tour of the new exhibition "Judson Studios: Stained Glass From Gothic to Street Style" at Forest Lawn Museum in Glendale. Exhibition curator and museum director James Fishburne, Ph.D., will be joined by David Judson—the fifth-generation family member to own and operate the Studios—for this very special event.

The exhibition features nearly 100 stained-glass artworks, preparatory drawings, oil paintings, watercolors, and archival photographs. It is the first comprehensive exhibition of the art and craft performed by Judson Studios.

The new book Judson: Innovation in Stained Glass (Angel City Press, 2020), by David Judson and journalist Steffie Nelson, will be available for sale and signing.

Judson Studios is the oldest family-run stained-glass studio in America. It was founded in Los Angeles in 1897 by the painter William Lees Judson (1842-1928) and his three sons, Walter, Lionel, and Paul, and continues to produce stained-glass art for churches, libraries, museums, homes, and other buildings. The exhibition highlights the traditional practices of the studio with turn-of-the-century paintings by William Lees Judson and watercolor and stained-glass work by Frederick Wilson (1858-1932), once the lead designer for Tiffany Studios. A hand-crafted window from the iconic Ennis House (Frank Lloyd Wright, FAIA, 1924) and materials relating to the Air Force Academy Cadet Chapel (Walter Netsch, FAIA, Skidmore, Owings & Merrill, 1962) are also on view.

The event will also explore the in situ works of Judson Studios at Forest Lawn in the Great Mausoleum and the Hall of Crucifixion-Resurrection. In addition to historical pieces, a number of contemporary collaborations in the exhibition showcase Judson Studios' trailblazing practices.
CLICK BELOW TO ENLARGE THESE IMAGES