Authors on Architecture: Inman on the LA Guide
Lecture & Book Signing
Sunday, March 03, 2019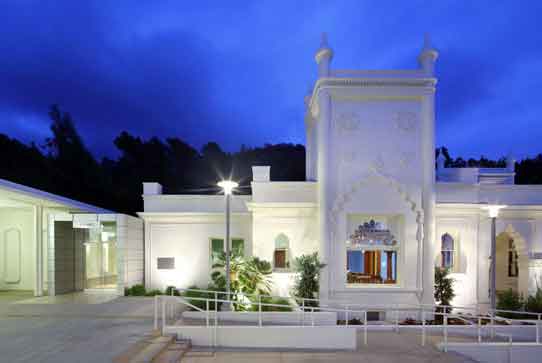 Join SAH/SCC and Glendale's Brand Library & Arts Center as we look at the latest incarnation of the seminal Gebhard and Winter guide to architecture. The sixth edition of The Architectural Guidebook to Los Angeles (Angel City Press, 2018) fully revised by the late Robert W. Winter and Robert Inman. At this event, Robert Inman will lecture about the guide, its new additions—and working alongside the legendary Dr. Winter—at a location featured within its revered pages: the Brand Library & Arts Center in Glendale.

The Architectural Guidebook to Los Angeles, hailed by many as the built L.A. opus, explores the manmade structures, gardens, parks, and other physical features of Los Angeles. With singular wit and brio, the authors artfully steer readers through all regions and styles, from the missions to projects completed in 2017. It now contains 96 sections organized in 13 geographic chapters.

Inman, author of A Guide to the Public Stairways of Los Angeles (2008) and Finding Los Angeles by Foot; Stairstreet, Bridge, Pathway, and Lane (2013), is a frequent collaborator with his mentor Dr. Winter, co-author of the original guides. Inman will talk about the new finds in the guide and his collaboration with Dr. Winter, the man known as the "Guru of Los Angeles architecture."

Glendale's Brand Library & Arts Center was designed by Nathaniel Dryden in 1904 as El Miradero, the home of energy magnate Leslie C. Brand. Modeled after the East Indian pavilion at the World's Columbian Exposition of 1893 in Chicago, this exotic—now iconic—landmark is one of the more fascinating structures in Southern California. It was recently restored by Debra Gerod, FAIA, Partner at Gruen Associates, in close collaboration with preservation architect Fran Offenhauser, Principal of Offenhauser/Mekeel Architects.

Whether you own all five previous versions, or the guide is new to you, this event is sure to inspire every architecture lover. After the presentation at the Brand Library, the fully revised sixth edition will be available for sale and signing by the author. Light refreshments will be offered.
CLICK BELOW TO ENLARGE THESE IMAGES