An Afternoon With Jim Tyler
Brentwood
Sunday, September 30, 2018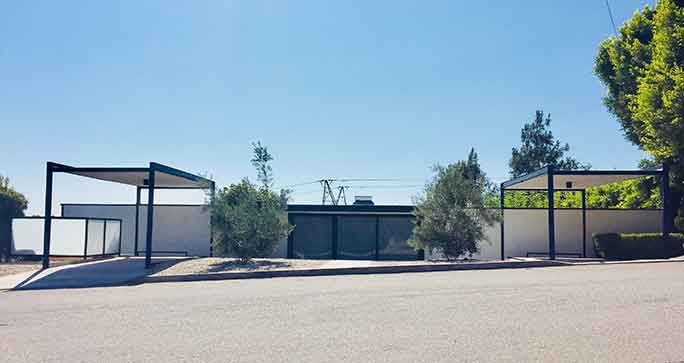 Join the SAH/SCC for a very special conversation with mid-century architect Jim Tyler, FAIA at the Smith Residence (1958, Craig Ellwood). Tyler will provide a first-hand account of his work with Ellwood, a Case Study house architect as well as his experiences in the exciting world of mid-century architecture and design in Southern California.

The setting for the conversation is as special as the content. Designed by Ellwood in 1955 and completed in 1958, the Smith Residence recently restored under the watchful eye of Tyler. It was published in Arts & Architecture magazine. Architectural Review described the residence, "Periodically there comes to light a building that - whatever it's other merits - seizes the attention by the way it exemplifies or dramatizes some aspect of modern architecture. Such a structure is the hillside house in California by Craig Ellwood."

This exclusive event is open to only 20 people and priority will be given to SAH/SCC Life-and Patron-level members. Regular members will be added to the wait list and confirmed as the program approaches.
CLICK BELOW TO ENLARGE THESE IMAGES