Exiles & Emigres Revisited
Jock Detlof Peters
Saturday, April 18, 2015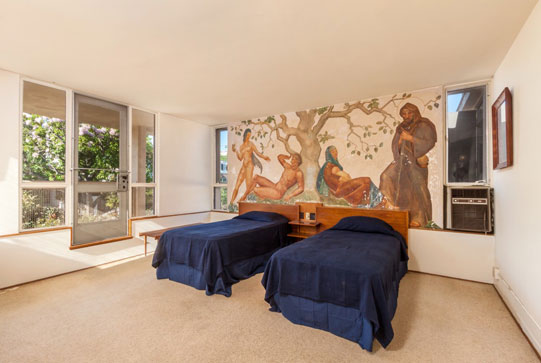 Join the SAH/SCC on Saturday April 18thfrom 2-4pm as we revisit the Alfred Gilks Residence (1933-4, Jock (Jacob) Detlof Peters)—a house we first toured back in 1997 as part of SAH/SCC's Exiles and Émigré's Tour.

Designed for Oscar-winning cinematographer Alfred Gilks, the house was featured inArts + Architecturemagazine and lauded for "Peters' use of companion exterior and interior spaces which make the house uniquely modern."

Peters is best known for the interiors of Bullock's Wilshire. However, along with R.M. Schindler, Peters designed model homes for modernist developer William Lingenbrink at the Park Moderne development.

Peters was born in Germany in 1889. From 1913 to 1914 Jock Peters worked in the office of Peter Behrens in Berlin. During the 1920s as Germany's political, social and economic fabric unraveled, Peters followed his émigré brother to Southern California. Peters was fortunate to find himself the beneficiary of the strong émigré network established by film director Ernst Lubitsch at Famous Players Lasky (Paramount Pictures). Under the supervision of fellow émigré Hans Drier, the Paramount art department became a Bauhaus-like workshop of local architecture school graduates and unemployed German architects. Peters died at the age of 45 in 1934.

During this event, we will have the opportunity to tour the house and discuss the architecture in a salon-like atmosphere. Light refreshments will be served.

CLICK BELOW TO ENLARGE THESE IMAGES