Authors on Architecture: Frankl on Frankl
SAH/SCC Lecture & Book Signing
Saturday, March 08, 2014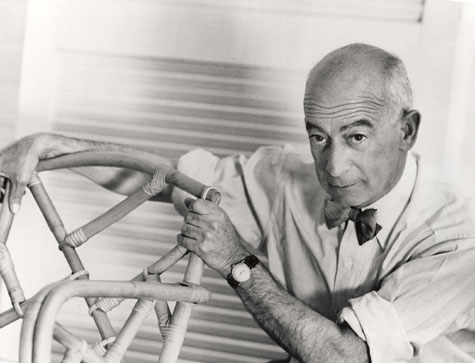 Join SAH/SCC for "Authors on Architecture," featuring Christopher Long, Ph.D., in conjunction with the new book, Paul T. Frankl: Autobiography (Doppelhouse Press, 2013). Edited by Long and Aurora McClain, the never-before-published autobiography was originally written in 1952-53, and follows interior designer Paul T. Frankl from his birth in Vienna, Austria, to his work in New York and Los Angeles.

For more than three decades, from the early 1920s through the mid 1950s, Frankl was the "dean" of modern designers in the United States. His executed works set the trend for new design, and his many books and lectures played a central role in spreading the message of modernism.

The book itself—described by Viennese publication Artze Woche as "exquisitely designed"—was designed by contemporary Viennese graphic artist Peter Duniecki, with a cover that harkens back to one of Frankl's wallpaper designs.

Long is professor of architectural and design history at the University of Texas at Austin. He studied at the Universities of Graz, Vienna, and Munich, and received his doctorate at the University of Texas in 1993. He is the author of Josef Frank: Life and Work (University of Chicago Press, 2002), Paul T. Frankl and Modern American Design (Yale University Press, 2007), The Looshaus (Yale University Press, 2011), and Josef Frank—Schriften/Josef Frank—Writings (Metro, 2012).

A dynamic presenter, Long will examine Frankl's long career, his many influential works, and his design ideas. Following the presentation, the book will be available for sale and signing by the editor.

CLICK BELOW TO ENLARGE THESE IMAGES