Killingsworth: An Architect's Life
SAH/SCC Lecture and Book Signing
Saturday, May 11, 2013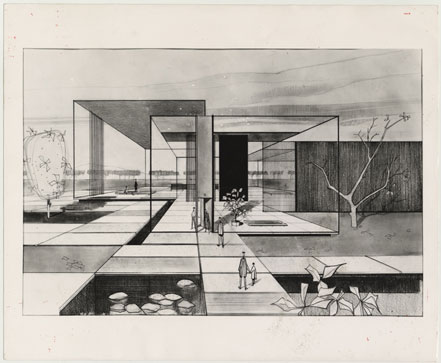 Join the SAH/SCC for a lecture and presentation from the authors of the new monograph, Edward A. Killingsworth: An Architect's Life (2013) by Cara Mullio and Jennifer Volland. Best known for his involvement with John Entenza's Case Study House program, Killingsworth established his career mid-century with residential and commercial buildings that introduced a graceful and lightweight post-and-beam architecture. His firm's completion of the Kahala Hilton in Honolulu (1964) established an international reputation for innovative hotel and resort design.

Author and former SAH/SCC Board Member Cara Mullio, will be on hand to discuss Killingworth's work and his unique contribution to the Southern California built landscape. Mullio previously served as director of the MAK Center for Art and Architecture at the Schindler House and curatorial associate at the Museum of Contemporary Art, Los Angeles.

Mullio and Volland co-authored the 2004 book Long Beach Architecture: The Unexpected Metropolis. They established a permanent home for the Killingsworth archive in the Architecture and Design Collection at the University Art Museum, University of California, Santa Barbara. Their extensive research culminated in the 2008 exhibition "A Beautiful Nothing: The Architecture of Edward A. Killingsworth" at the University Art Museum.

Books will be available for sale and signing by the author. The event is free. No reservations are required. Seats will be available on a first-come, first-served basis.
CLICK BELOW TO ENLARGE THESE IMAGES