Ernst L. Freud, Architect
SAH/SCC Lecture and Book Signing
Thursday, January 12, 2012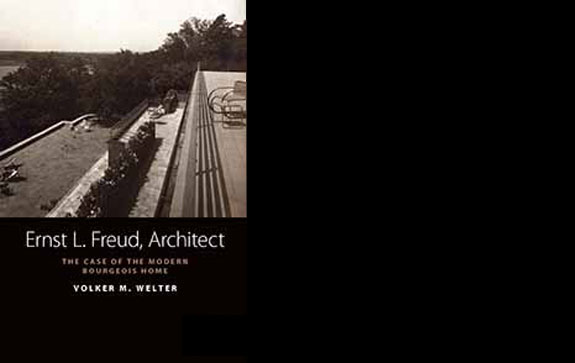 Freud. The name is synonymous with psychoanalysis. Lesser known, however, is Ernst Freud, the son of Sigmund-an architect who designed modern homes for his bourgeois clients. Along with his friend and colleague Richard Neutra, Freud attended Adolf Loos's private Bauschule then practiced in Berlin and London.

Join us as SAH/SCC member Volker Welter presents Freud's work based on his groundbreaking new book, Ernst L. Freud: The Case of the Modern Bourgeois Home, Thursday, January 12th, at the Santa Monica Public Library (Moore Ruble Yudell, 2006). Welter, an Associate Professor in the Department of the History of Art and Architecture at the University of California, Santa Barbara, will share images of Freud's modern homes and examples of his designs for psychoanalytic consulting rooms.

For anyone interested in the work of Richard Neutra and his theories about the psychology of space, this event is not to be missed.

Books will be available for sale and signing by the author. The event is free. No reservations are required. Seats will be available on a first-come, first-served basis.

CLICK BELOW TO ENLARGE THESE IMAGES