Preservation on the Edge
CPF Conference
Sunday, May 15, 2011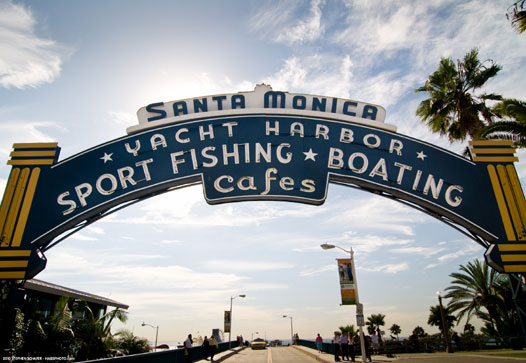 We have more details for "Preservation on the Edge," the 36th Annual California Preservation Conference in Santa Monica, May 15-19, 2011. Organized by the California Preservation Foundation (CPF) and supported by local groups, such as SAH/SCC and the LA Conservancy, the conference features dozens of sessions, many of which can be purchased separately. Below are some highlights. Go to www.californiapreservation.org for more detailed schedules and registration information, or call 415.495.0349.

May 15th

Identifying, Interpreting, & Preserving Mythic Movie Landscapes of the Santa Monica Mountains. Docent-led hikes of Malibu Creek State Park and Paramount Ranch reveal how set design and filming techniques transformed recognizable Southern California scenery into exotic locales.

Santa Monica: A Walk Through History. A short walk through more than 130 years of Santa Monica's history, architecture, and culture traces the city's transformation to the internationally known beach community of today.

The Future of Preservation, an Emerging Professionals Roundtable. Experts in a variety of preservation-related fields discuss employment trends and opportunities in preservation.

May 16th

Palisades Park: Rediscovering a Cultural Landscape. History and evolution of the historic Palisades Park, which is filled with many layers of historic structures, plantings, monuments, and works of art.

What is Preservation? International luminaries discuss their personal experiences and world views on what heritage conservation means to them.

May 17th

CPF Annual Membership Meeting. Features tour of history and restoration of the Miles Playhouse (John Byers, 1929).

From Shell to Sell: Recycling an Industrial Complex Into a Commercial Showroom. Adaptive reuse case study of 1950s factory and warehouse sustainably transformed into office space and product showroom.

Incentivize It! Santa Monica's Incentives & Development Trends. Four redevelopment projects highlight preservation incentives offered in the city to balance development and preservation.

Where Do We Go From Here?: The Next Generation. Graduate students discuss the current and future states of historic preservation.

May 18th

Adamson House & Malibu Tile. Historic 1929 Andalusian-style Adamson House, famous Malibu coastline, and acclaimed work of the Malibu Tile Company.

Marquez Cemetery Tour. A visit to the 1839 Pascual Marquez Family Cemetery examines graves and document foundations of the first adobe home in Santa Monica.

Exploring Stewardship Strategies for Economic & Community Sustainability Through Heritage Sites. Nonprofit managers share best practices in financial planning, programming, marketing, board development, and volunteer cultivation.

The Power of Partnerships, Place, & Preservation at the Annenberg Beach House. The award-winning project as case study of creating consensus with broad range of stakeholders, relating site to its cultural context, and developing innovative approaches to integrate preservation, conservation, and new construction.

Architectural Photography & Documentation for Preservation Professionals. Architectural photography techniques, HABS-level documentation, advanced photographic tools and techniques, and hands-on photographic session.

Breaking the Mold: Recreating Ornamental Architectural Details. Repairing and reconstructing architectural details and deteriorated ornamental elements with master and production molds.

CLICK BELOW TO ENLARGE THESE IMAGES