Julia Morgan: Outlier
Zoom Presentation
Sunday, June 12, 2022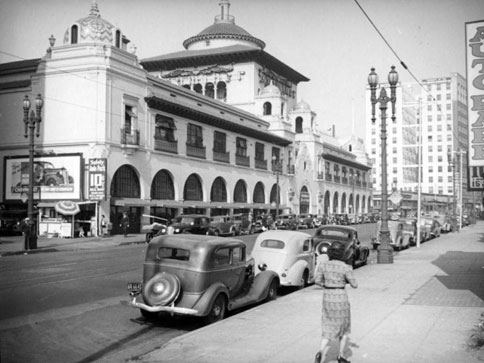 Please join SAH/SCC for a look at the work of architect Julia Morgan by the author of the successful American Institute of Architects (AIA) Gold Medal application. Morgan received the Gold Medal posthumously in 2014. Kimberly Perette, a board member of the Julia Morgan Conservancy, will share what she learned while researching and writing about Morgan.

The legacy of Julia Morgan (1872-1957) includes being "the first" in many aspects. In addition to being the first woman to win the AIA Gold Medal in the 107-year history of the awards, she was the first woman admitted as a student to the Ecole des Beaux Arts in Paris, and the first licensed woman architect in the U.S..

As Perette describes it, Morgan's buildings not only speak as beautiful architecture, but as contributions "…to women, to engineering, to grace, to beauty and to perseverance."

While most people associate Morgan with Hearst Castle, her built works are plentiful and include a number of homes in the Bay Area, as well as Rose's House for Hearst in Santa Monica in 1928, the Herald Examiner Building (1925), the Hollywood Studio Club (1925) and numerous YWCAs.

Perette also designed an exhibit about Morgan for the 2014 AIA convention and Gold Medal Award ceremony.

Julia Morgan—Sunday, June 12, 2022; 1-2:30 PM PST; $5; sign up via PayPal above or mail in order form with check; Zoom connection information sent upon registration.


CLICK BELOW TO ENLARGE THESE IMAGES