Giovannini on Avant-Garde Architecture
SAH/SCC Zoom Presentation
Sunday, July 24, 2022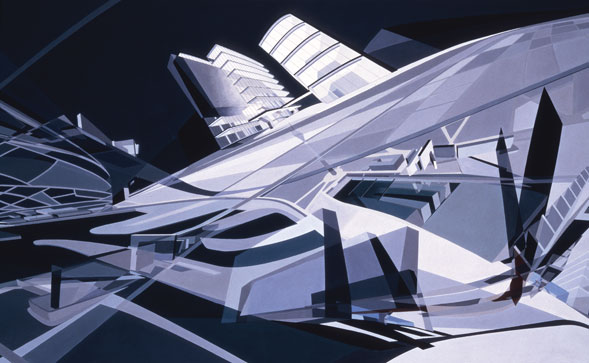 Joseph Giovannini, author of Architecture Unbound: A Century of the Disruptive Avant-Garde (Rizzoli, 2021),will discuss his new authoritative history. Profusely illustrated and incredibly detailed, the 876-page tome traces a century of the avant-garde to transgressive and progressive art movements that roiled Europe before and after World War I, and to the social unrest and cultural disruption of the 1960s.

As Giovannini writes in the Prologue, "With strategies of explosion, collision, and fragmentation, architects were introducing forces that dislocated architectures system of thought and construction predicated on gravity. Architects produced fresh astonishments, some fantastical. The buildings worked, and they worked well, but perhaps their highest and best function was to fascinate."

Architecture Unbound tracks complex historical developments and conceptual influences across the century, presenting an illuminating history of the 20th-century avant-garde and its evolution into digital form-making in the 21st century. He profiles influential practitioners and their most notable projects, including Frank Gehrys Guggenheim Bilbao and Walt Disney Concert Hall, Zaha Hadid's Guangzhou Opera House, Daniel Libeskinds Jewish Museum in Berlin, Rem Koolhaas's CCTV Tower, and Herzog and de Meuron's Bird's Nest Olympic Stadium in Beijing. He includes scores of other projects and architects who contributed to the groundswell of work that established a broadly based movement that has continued in an ongoing digital phase.

Giovannini is a practicing designer who has written on architecture and design for four decades for such publications as The New York Times, Architectural Record, Art in America, and Art Forum, and he has served as the architecture critic for New York Magazine, Los Angeles Herald Examiner, and Los Angeles Review of Books. He has also taught widely in graduate architecture programs.

Authors on Architecture: Giovannini on Avant-Garde Architecture—Sunday, July24, 2022; 1-2:30 PM PST; $5; go to www.sahscc.org and pay via PayPal or mail in order form with check; Zoom connection information sent upon registration.


CLICK BELOW TO ENLARGE THESE IMAGES